Starting on August 28, 2023, the JCC campus is going to get a major upgrade.  Insite Construction Services P/L will be working at the college to transform our ground floor spaces, and add a new covered outdoor learning area to the west while expanding our recreational areas.
The works will take place between August 2023, and January 2024.
Aerial Plans of the New Outdoor Areas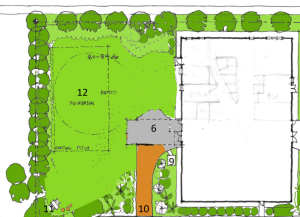 These plans show what changes will be made to the outdoor area on the Western side of our building.  The numbered areas are explained below.
#12 - Our 'kickabout' space / recreational area will be expanded by removing the carparks that are next to the building now, and placing them on the other side, and then replacing the existing bitumen surface with grass.
#6 - Our new Covered Outdoor Learning area will add a new 'all-weather' area for outdoor games and learning.
#9 - We will convert our current bin-shelter into a Kiln Shelter, which will allow us to fire our own pottery onsite.
#10 - And we will also be upgrading the driveway.
Aerial View of the Ground Floor (Internal) Plans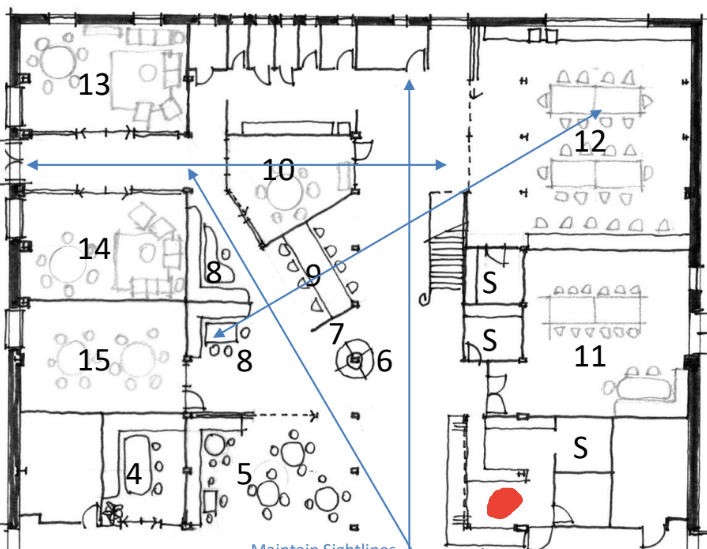 These plans show the changes that will be made inside our building on the ground floor.  The large red dot on the image is our current reception space, and the new spaces being added/upgraded are as follows:
#4 - New small meeting room.
#5,6,7,8, & 9 - New collaborative learning spaces.
#10 - New meeting room.
#11 - Upgraded Learning Space - new flooring, windows and storage.
#12 - Upgraded art/maker space - new doors, air-conditioning and storage.
#13, 14 & 15 - New Learning Spaces.  Between rooms #13 & #14 there will be a new door with access to the larger outdoor recreation space.
These upgrades to our campus are made possible thanks to funding support from the Commonwealth Government.